Novelist K-8 and Novelist Plus
Wed, 08/10/2016 - 1:58pm — zvatter
Stuck on what to read? Check out Novelist K-8 and Novelist Plus!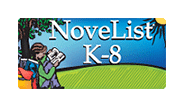 Novelist K-8
Encourage reading success! Great content tailored to help children, grades K to 8, find books they find interesting and at their reading level.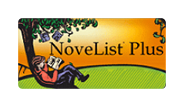 Novelist Plus

NoveList Plus is the premiere database of reading recommendations. It is a comprehensive source of information about books that includes expert recommendations, reviews, articles, lists and more.
If you need help with any of these resources check out our eResource help page!